District cooling
Providing energy to communities through efficient and decarbonised district energy solutions
ENGIE's solutions have been adapted in Asia to help our customers meet their sustainability goals. In March 2018, ENGIE announced an S$80 million investment in Singapore to develop its Centre of Expertise for District Cooling over the next five years. The funds will help to develop new, innovative district cooling projects across Singapore and the Asia-Pacific region. As a Centre of Expertise within the ENGIE Group, our South-East Asia pool of experts is at the forefront of innovation in its field, providing specialized skills and expertise in District Cooling projects for the region.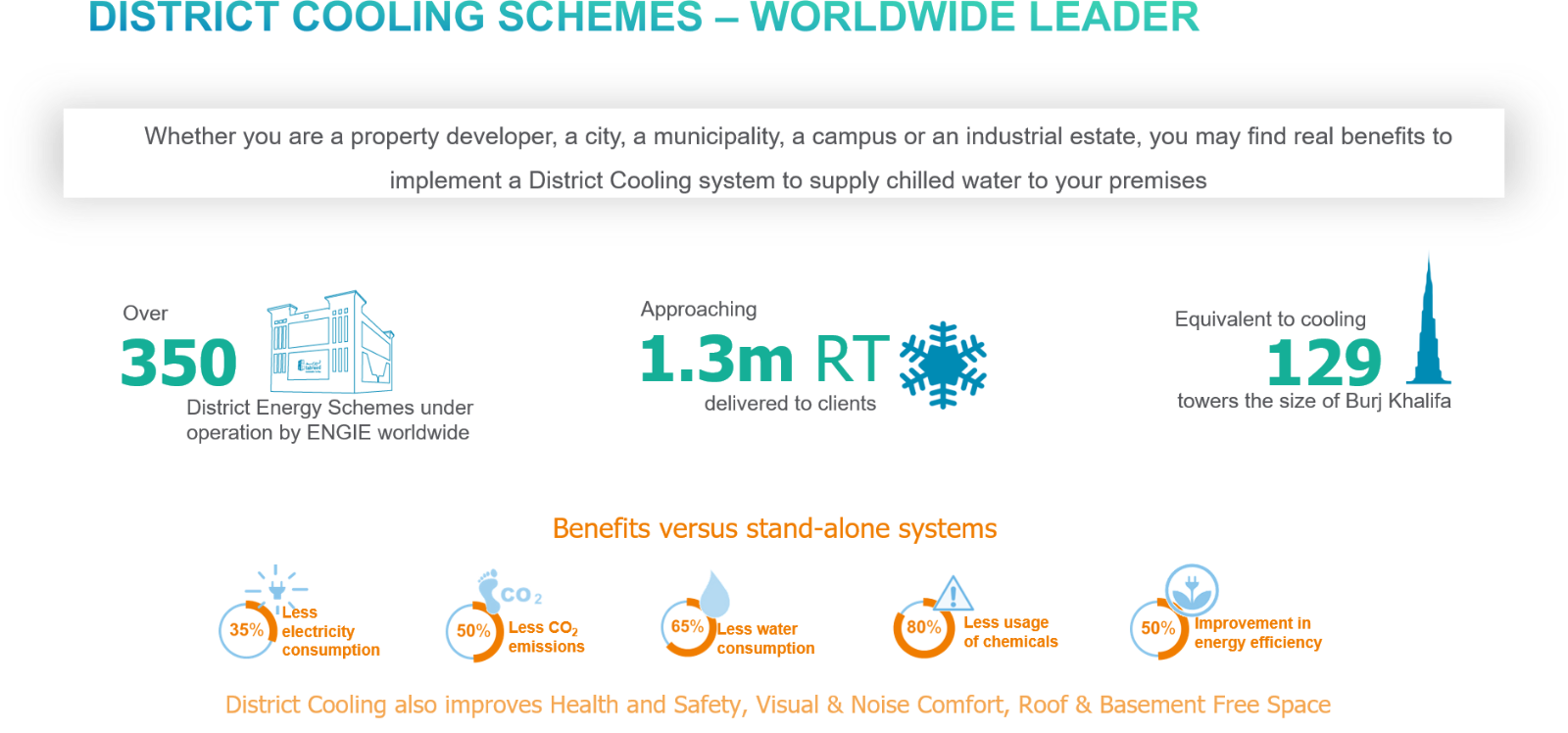 malaysia
Megajana, a joint venture between ENGIE and Cyberview Sdn Bhd, provides Disctrict Cooling services to buildings in Cyberjaya. The system reduces energy consumption, lowers operating costs of buldings and ensures environmental sustanability which supports the idea of making Cyberjaya a Green city.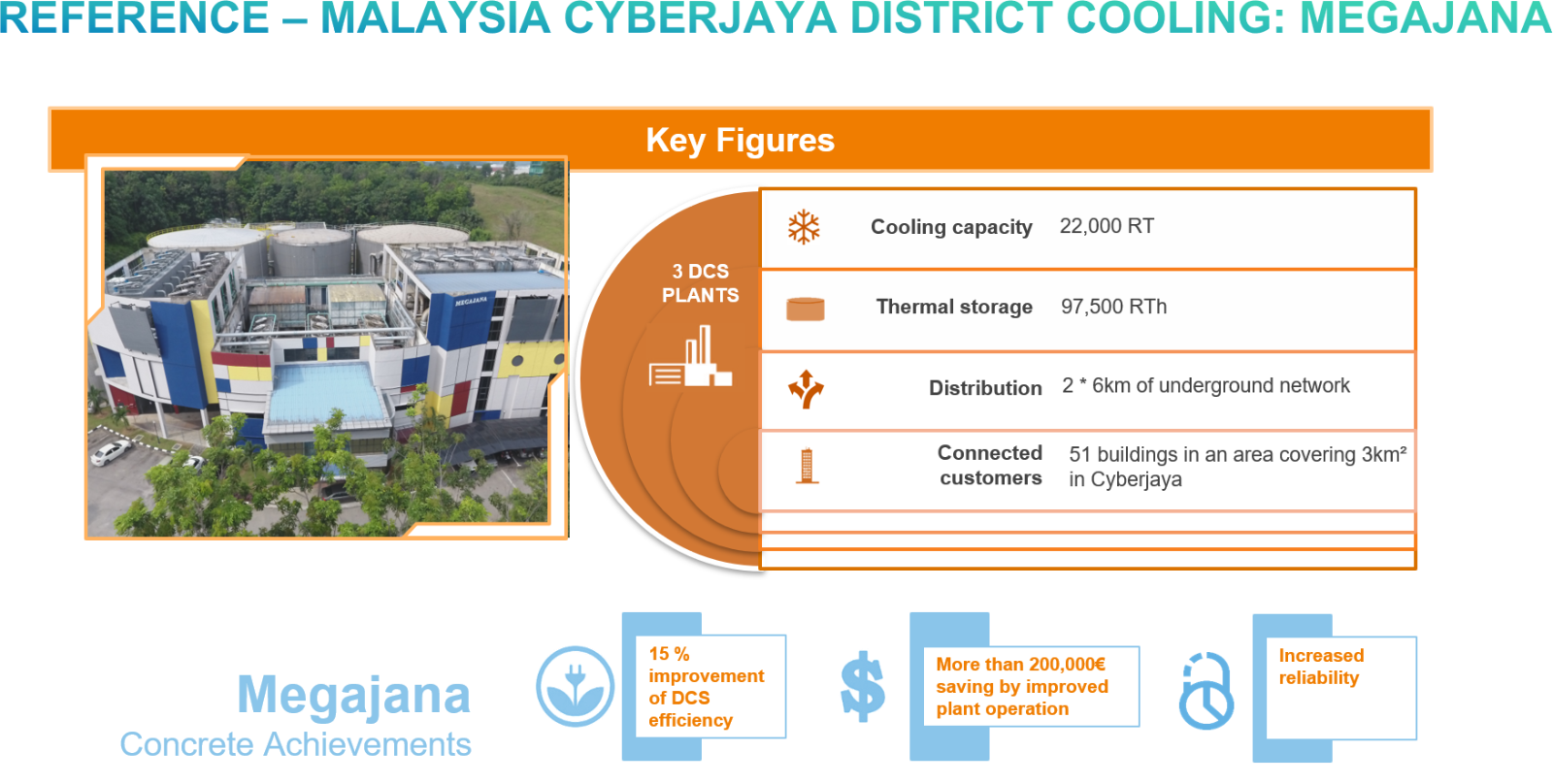 PHILIPPINES
ENGIE undertook with our partner Filinvest Land Inc., the conversion of the industrial park of Northgate Alabang, near Manila, into a Green district. Being Philippines first and largest energy efficient cooling system, the DCS plant was successfully commissioned in July 2017 and is providing cooling to 12 existing buildings with 4 new buildings planned by 2020 to optimize energy supply, reduce electricity consumption, support economic development and lower environmental impact.

SINGAPORE
The recent success of ENGIE in district cooling in the region is the award in March 2019 by Jurong Town Corporation (JTC) and Singapore Institute of Technology (SIT) to design the District Cooling System infrastructure for Punggol Digital District (photo credit by: JTC) to enhance energy efficiency and sustainability.
Our partnership with JTC and SIT is ENGIE's milestone DCS project in Singapore. ENGIE will design the integrated system of the district cooling network (30,000 refrigeration ton, 105 MW) which will serve the Jurong Town Corporation (JTC), the Singapore Institute of Technology (SIT) as well as the community facilities. Punggol Digital District is the first district in Singapore to adopt a single integrated masterplan approach that brings together a business park, a university and community facilities.