Back
SINGAPORE, 21 October 2021 – ENGIE South East Asia has signed a 20-year fixed Power Purchase Agreement (PPA) with NTUC FairPrice (FairPrice) to deploy 2.45MWp Rooftop Solar System integrated with Battery Energy Storage System and Electric Vehicle (EV) Chargers at NTUC FairPrice Hub.
Upon completion, the solar system will help FairPrice reduce its carbon footprint by approximately 1,200 tC02eq per year. With ENGIE's commercial offering, FairPrice can enjoy savings on its utility bill with no upfront capital investment while supporting the decarbonization plan of Singapore.
"ENGIE has been a long-term partner of FairPrice and has been providing facilities management services to the grocery store giant since 2018. We are excited to accelerate FairPrice's journey towards carbon neutrality with our sustainable energy solutions.", said Thomas Baudlot, CEO Energy Solutions APAC and Country Head Southeast Asia, ENGIE South East Asia.
With Singapore committing to net-zero emissions through the SG Green Plan 2030, target to deploy 2GWp of Solar and 60,000 EV charging points by 2030, ENGIE has been working closely with key stakeholders to accelerate the nation's transition towards carbon neutrality through integrated low carbon solutions.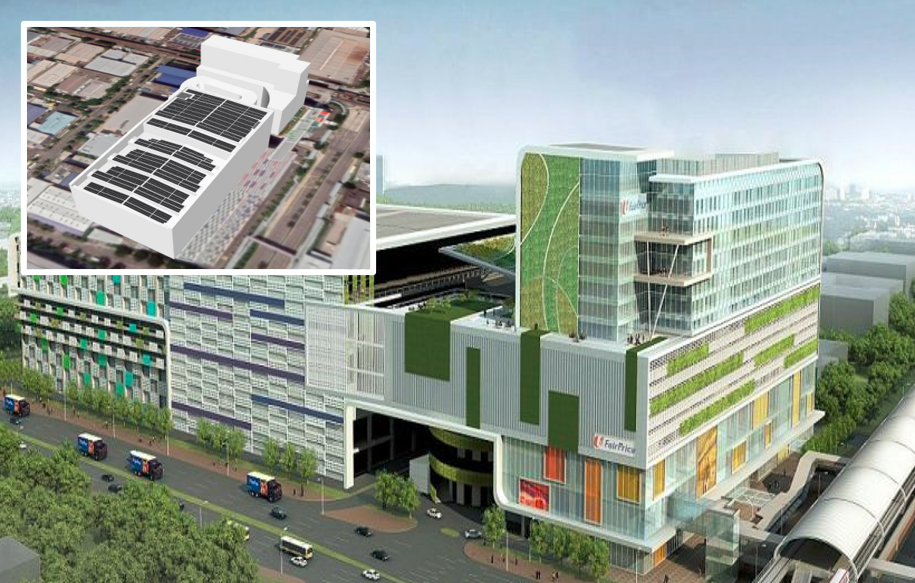 Press Contact:
Zann Chua
Senior Manager, Marketing & Communications, ENGIE South East Asia
M:+65 9155 5600
E: zann.chua@engie.com
Melissa Loke
Manager, Marketing & Communications, ENGIE South East Asia
M: +65 9298 5711
E: melissa.loke@engie.com
Pleases tilt your device view in portrait mode for better view