ENGIE SOUTH EAST ASIA

Covering the diverse and fast developing countries in South East Asia including Singapore, Malaysia, Thailand and the Philippines, ENGIE South East Asia is leading one of the fastest growing key business clusters under the ENGIE Asia-Pacific BU organization.
With our team of over 2,000 employees across this region, we are offering our suites of business solutions "as a service" in energy efficiency and sustainability for our customers in commercial buildings, industries and cities. Together, we deliver our ambition as leader accelerating towards zero-carbon transition.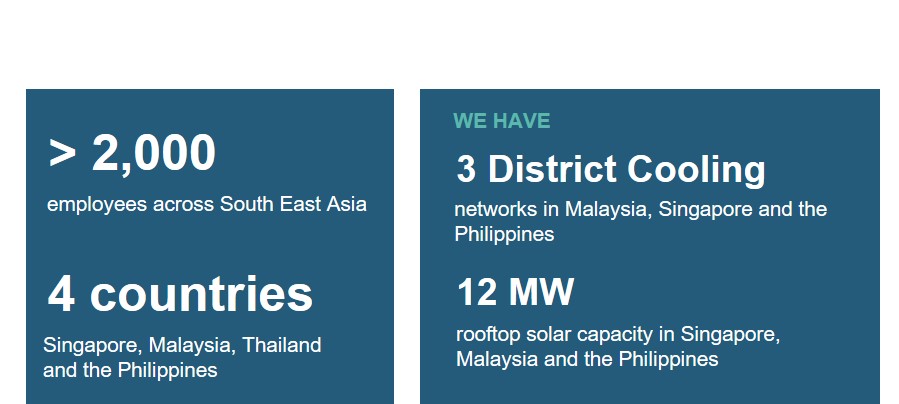 OUR
VALUES
Bold
Open
Demanding
Caring
LATEST
NEWS