ENGIE SOUTH EAST ASIA

ENGIE group is a global reference in low-carbon energy and services. Our purpose is to act to accelerate the transition towards a carbon-neutral world, through reduced energy consumption and more environmentally-friendly solutions, reconciling economic performance with a positive impact on people and the planet. We rely on our key businesses (gas, renewable energy, services) to offer competitive solutions to our customers.
At ENGIE South East Asia, we are a fast-growing team of over 2,000 employees with presence in Singapore, Malaysia and the Philippines to provide tailor-made integrated solutions for our customers in commercial buildings, industries, and cities.
Using globally leading technologies, we create innovative energy and smart solutions that enhance the performance of home, business, community, and make the world a better place. We act throughout the value chain: strategy, design, engineering, energy-efficient asset construction, digital platforms, operations management, financing syndication and outcome assurance.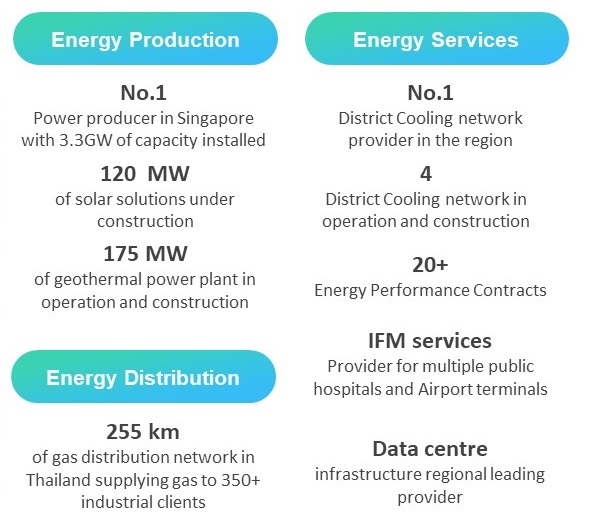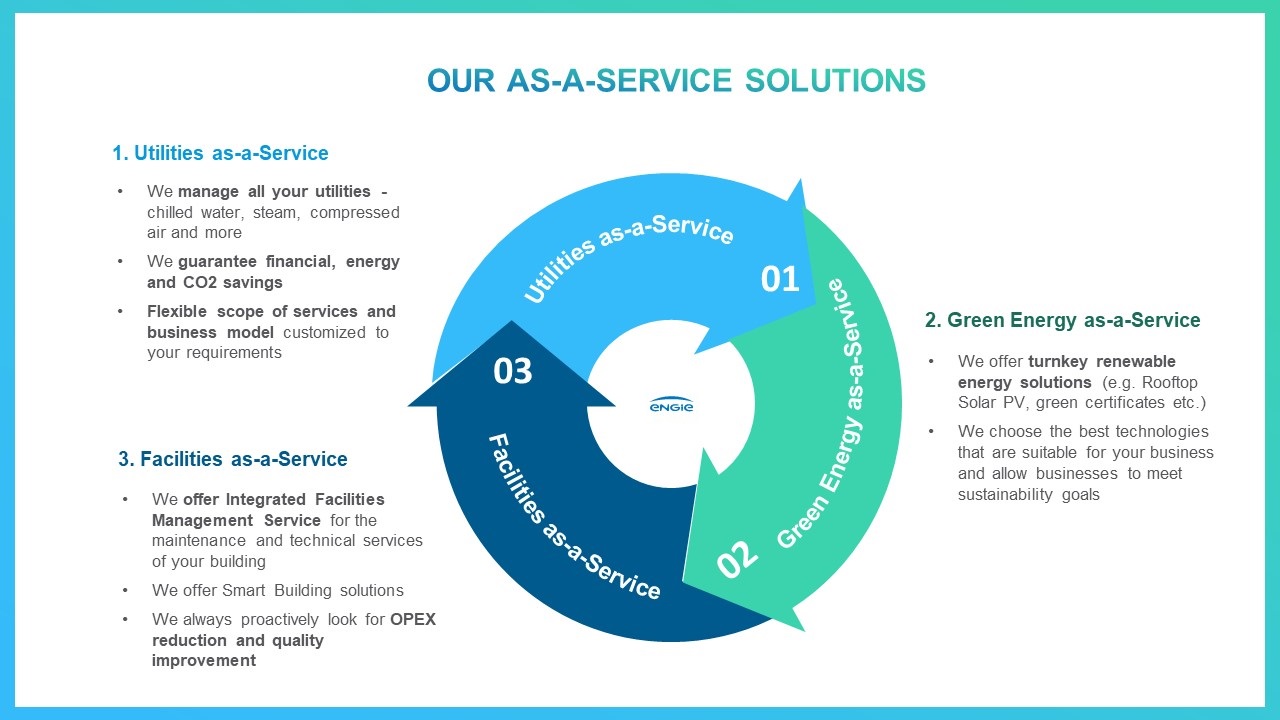 OUR
VALUES
Bold
Open
Demanding
Caring
LATEST
NEWS