Back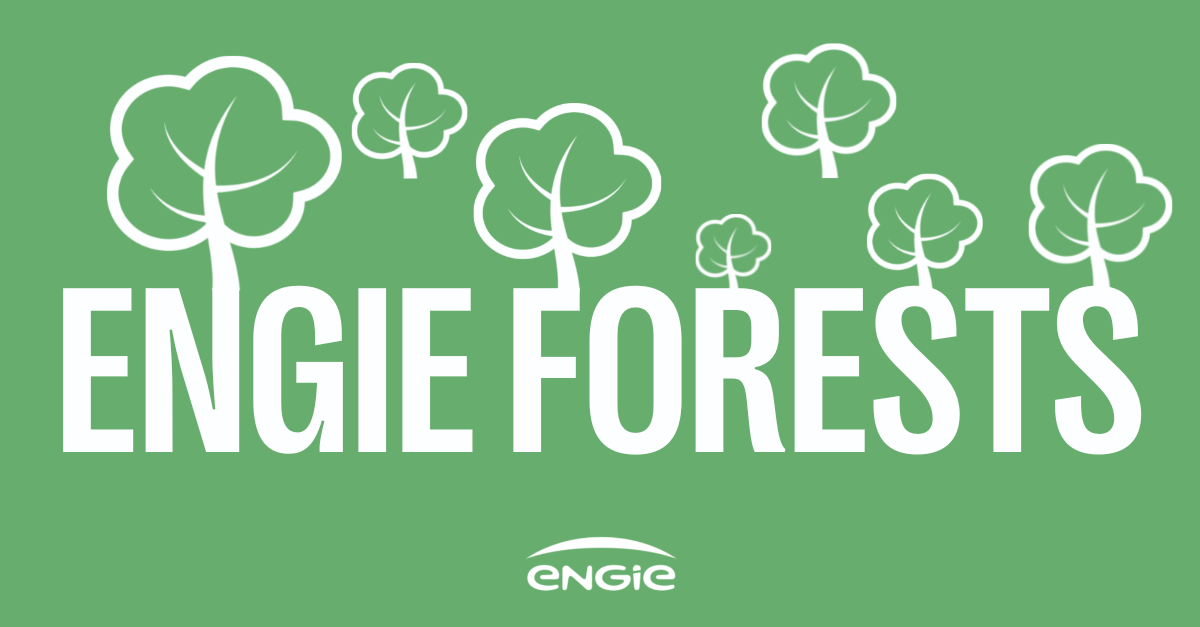 The 26th of October 2022 is World Sustainability Day. As we approach this day created to remind the global community of the importance of caring for the environment and the steps required to do so, we'd like to share one of the initiatives ENGIE Asia, Middle East and Africa has been involved with since 2021 to make a positive difference.
As a world leader in the transition to clean energy, we continue to expand our climate action through the support of nature based initiatives to combat climate change. This is why inspired by The Storey Group's (TSG) One Billion Tree-Planting Initiative (OBTI) and EcoMatcher in 2021 to begin our own tree-planting initiative. Since partnering, ENGIE has been planting forests in Southeast Asia to protect and rehabilitate biodiversity as part of a larger company initiative to ensure the preservation of natural habitats.
Data from Global Forest Watch showed that the Philippines lost 1.34Mha of tree cover from 2001 to 2021, which is equivalent to losing the ability to neutralize 788Mt of carbon emissions. The data also revealed Malaysia has suffered a 29% decrease in tree cover since 2000, resulting in a loss of the ability to neutralize 4.99Gt of carbon emissions. To help combat this and promote the protection of natural carbon sinks, ENGIE has undertaken the planting of trees in the countries we operate in - "ENGIE Forests."
We planted our first forest in the Philippines last year and have already followed this up with a second forest in Malaysia in 2022. With EcoMatcher's blockchain based platform we're able to track and monitor the trees we plant throughout their life cycles. The platform further allows us to learn more about the trees through their planters' TreeTracker, which shows each trees' geolocation, date of planting, the farmers responsible, and the species indigenous to the trees' location. Click here to visit our forests in the Philippines and Malaysia.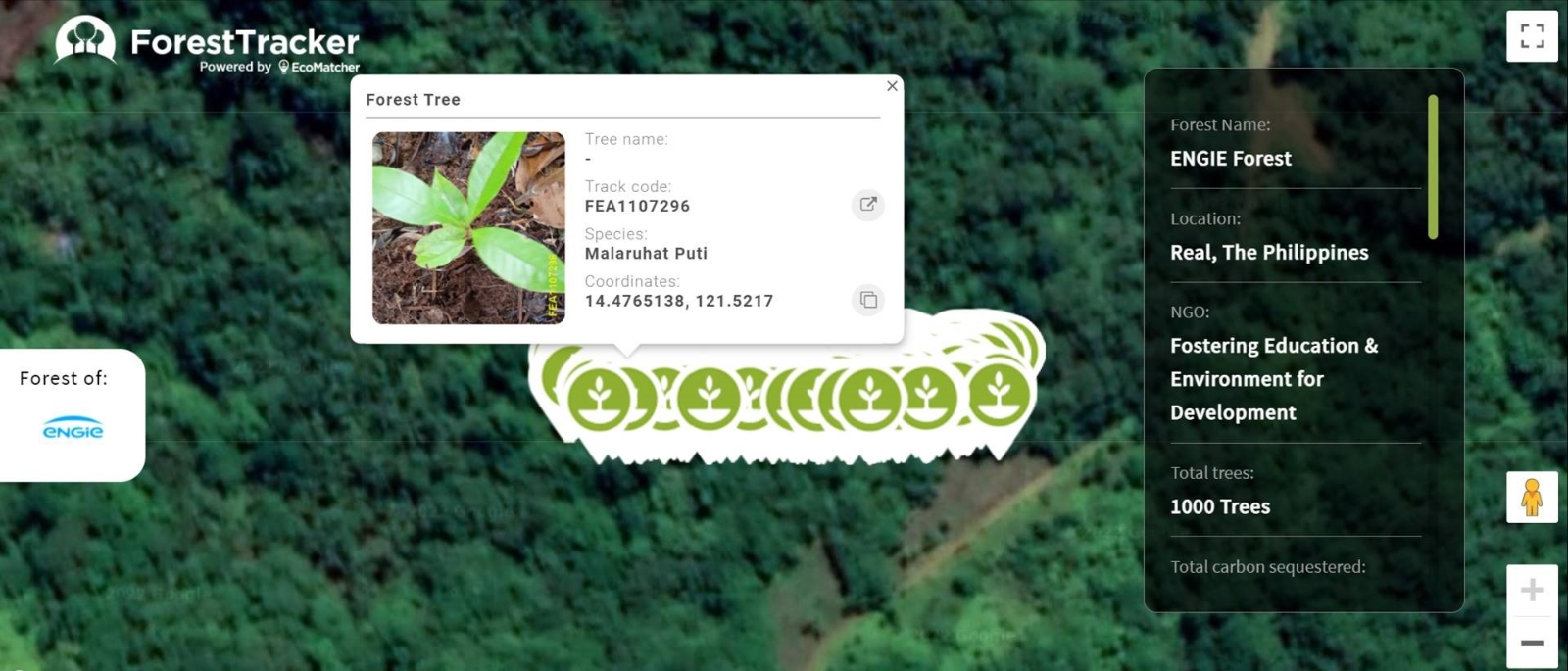 At ENGIE, our purpose is to help countries, cities, companies and citizens accelerate the transition towards a carbon-neutral economy. Protecting biodiversity and enhancing climate action is at the core of our sustainable development strategies and innovative low-carbon, high energy efficiency power solutions. We support and promote environmental and social responsibility in the countries we operates in not only for our customers and stakeholders but on a local level by partnering with communities and organizations committed to advancing the transition towards net zero.
ENGIE is committed to reaching net zero by 2045 for ourselves and our customers across all scopes of our work, and we invite everyone to join us in this race. Reaching net zero across Southeast Asia and beyond will require innovation, collaboration, and action from all of us.
Discover more about ENGIE's environmental, social and corporate governance initiatives here, engie.com/en/investors/ESG.
To learn more about EcoMatcher and their transparent carbon offsetting programs, please visit ecomatcher.com.
For more on The Storey Group and how they work with partners to support their strategy and sustainability program delivery through innovative projects, technologies and campaigns, please visit thestoreygroup.com.

Pleases tilt your device view in portrait mode for better view