Back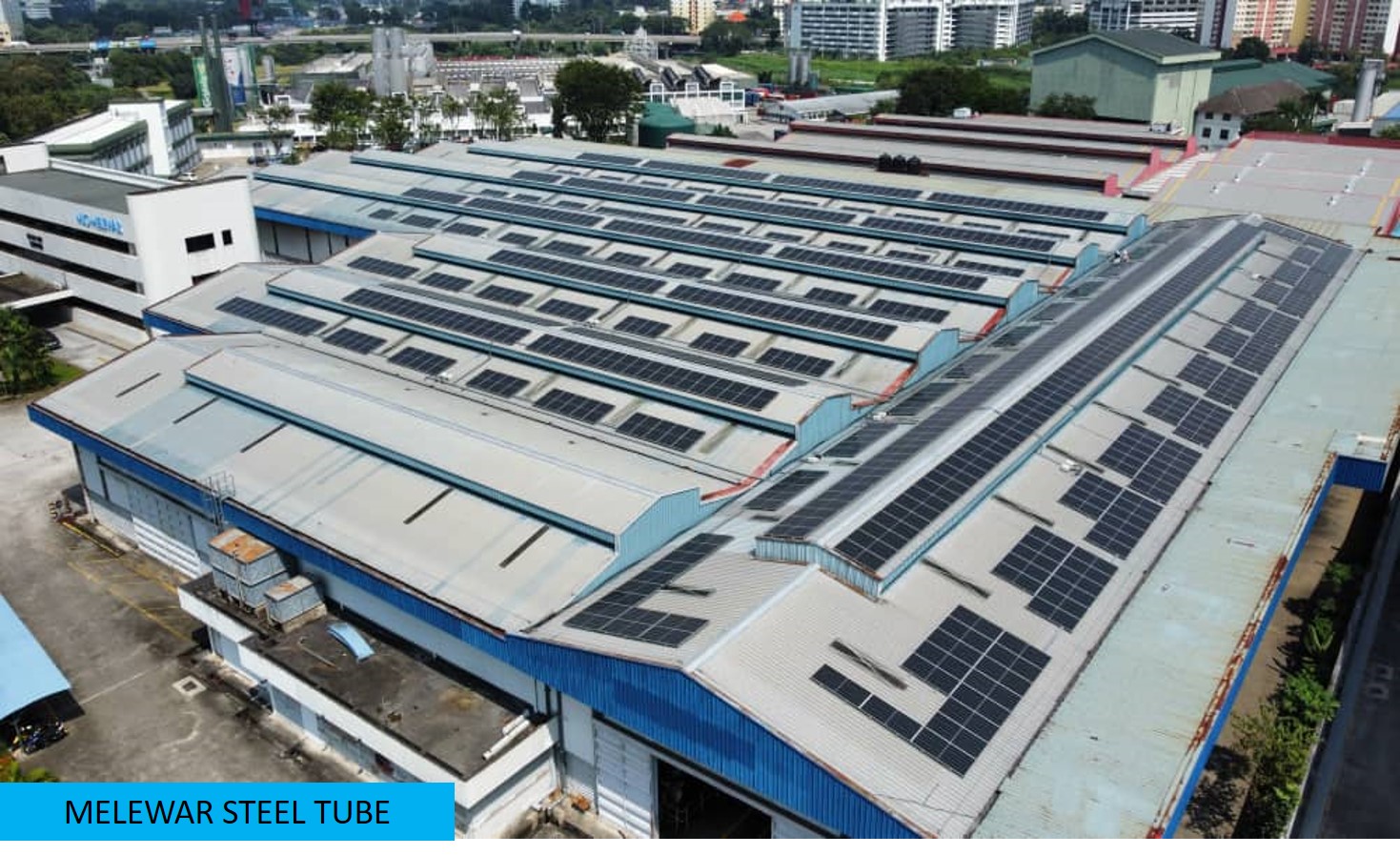 ENGIE South East Asia, through ENGIE Services Malaysia has successfully commissioned two rooftop solar projects in Malaysia for Melewar and Mycron Steel plants located in Selangor, which will provide up to 70% of the plants' power energy requirements in a green way.
Both plants are under the Net Energy Metering (NEM) scheme - a government initiative that encourages Malaysia's renewable energy uptake, where an eligible consumer installs a solar PV system primarily for his own use and the excess energy generated is exported to the grid and offset against energy consumed.
A total of 6,840 solar panels were installed at the rooftops of both facilities with a timely schedule of execution. With ENGIE's successful completion of the solar installation, both Melewar and Mycron Steel will be able to reduce their carbon emission footprint by almost 2,000 tonnes per annum of CO2 collectively.
"Deploying on-site solar energy production capability offers a quick way for our industrial customers to derive savings on their utility bill and engage in sustainable transformation. In Malaysia, this first step can be complemented with energy efficiency solutions, change of fuel to biomass or natural gas, and onsite energy generation through cogeneration. All these make a compelling case to go low carbon. We are in a very exciting time where manufacturers no longer need to ask whether a factory should be run most cost effectively, or most sustainably", said Thomas Baudlot, CEO, ENGIE South East Asia.
PRESS CONTACT
Zann Chua
Senior Manager, Marketing & Communications, ENGIE South East Asia
M:+65 9155 5600
E: zann.chua@engie.com
Melissa Loke
Manager, Marketing & Communications, ENGIE South East Asia
M: +65 9298 5711
E: melissa.loke@engie.com
Pleases tilt your device view in portrait mode for better view