Back
ENGIE South East Asia (ESEA) and ENGIE Services Singapore (ESS) have won the Energy Performance Contracting Certification and Green Facilities Management Certification respectively at the recent Singapore Green Building Council Gala Dinner 2023.
1) Energy Performance Contracting (EPC) Certification
ESEA has been awarded the highest level (L1) EPC accreditation as an acknowledgement of the company's capabilities in providing services on retrofitting of existing buildings to meet present-day standards and to raise energy efficiency performance.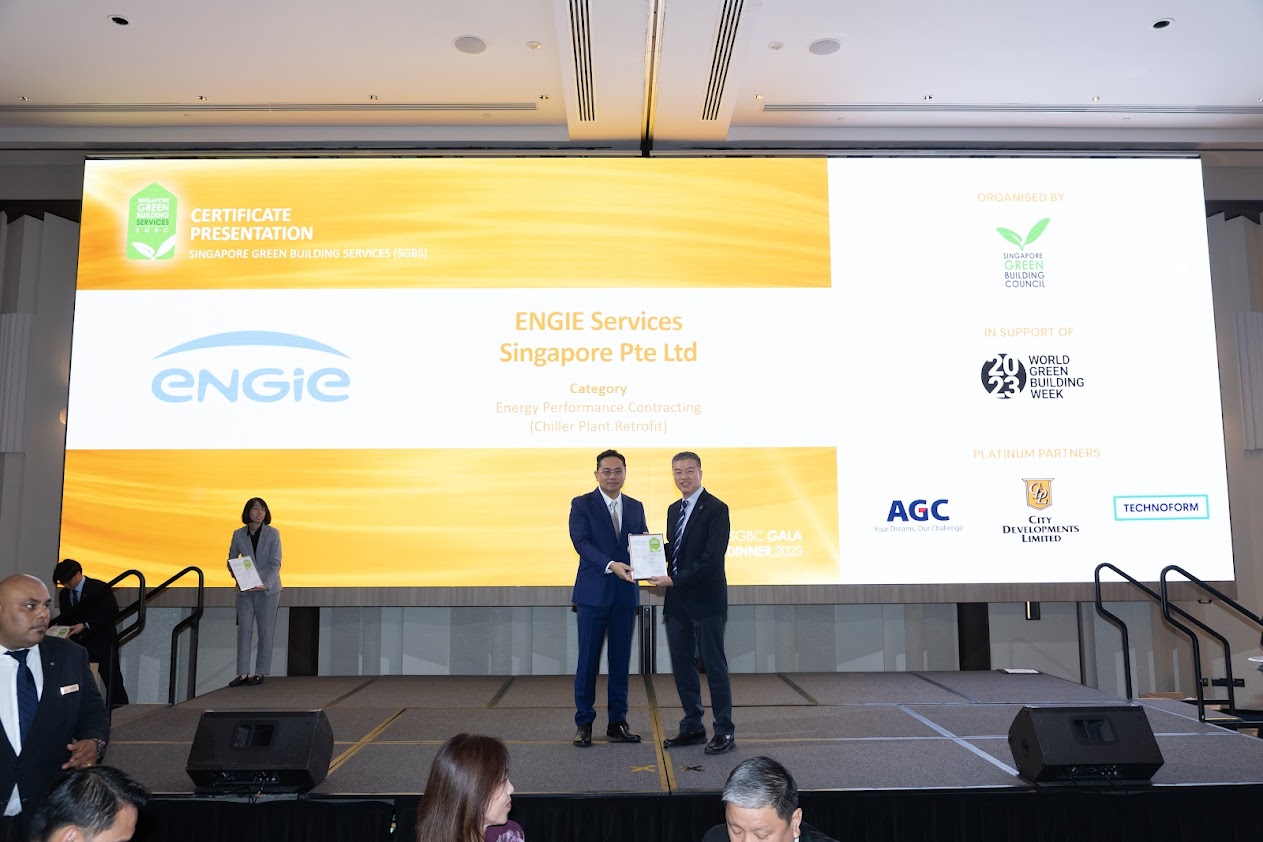 2) Green Facilities Management (FM) Certification
ESS has been awarded the highest level (L1) Green FM accreditation that recognise facilities management organisations with sound credentials in operating and sustaining high environmental performance of green buildings during the operational phase, this accreditation aims to highlight the significance of facility management teams in green building operations.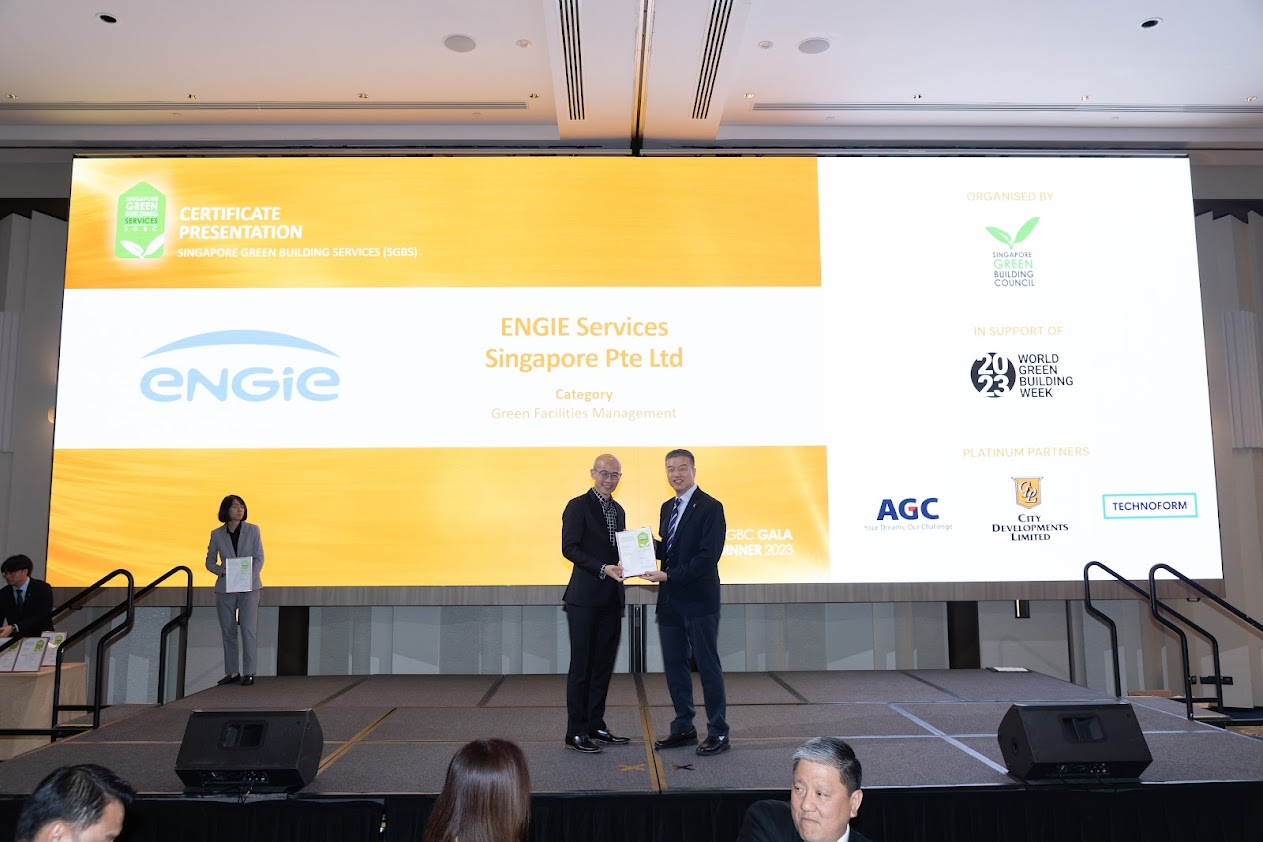 A huge congratulations to the team for winning these certifications. Thank you for your continued dedication and commitment to making a positive impact.
Pleases tilt your device view in portrait mode for better view