Back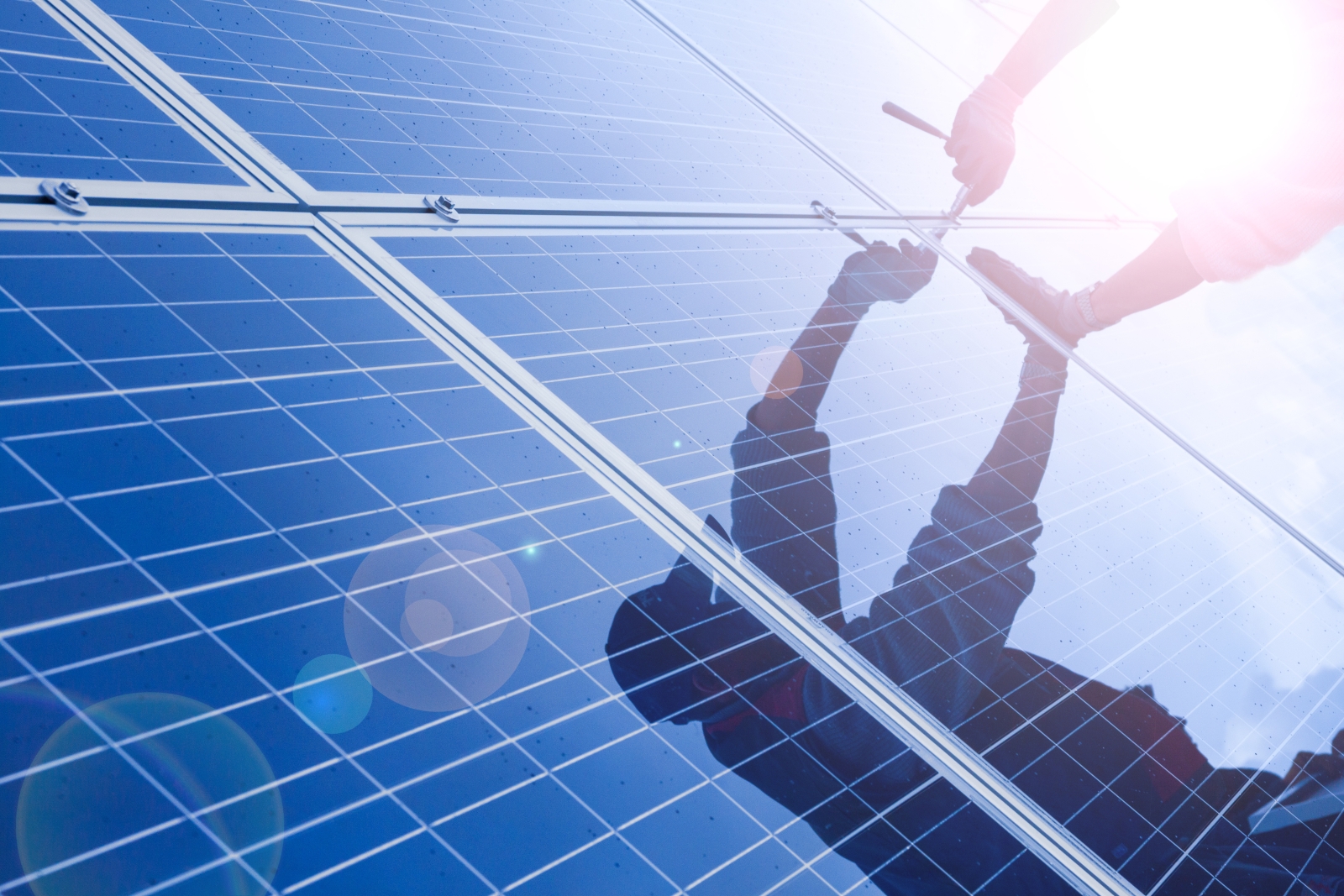 Singapore, 30 November 2021 – ComfortDelGro, through its wholly-owned subsidiary, ComfortDelGro Engineering Pte Ltd (CDGE) and ENGIE South East Asia (ENGIE) are expanding their strategic partnership from Green Mobility to Renewable Energy.
Leveraging on ENGIE's leading expertise in renewable energy worldwide[1], they will jointly develop and manage solar solutions as part of ComfortDelGro's journey towards carbon neutrality.
Both companies have signed a second Joint Venture (JV) agreement with the intention to support the electrification of ComfortDelGro's fleet of vehicles with renewable power and offer fast charging solutions to their drivers and public electric vehicle (EV) users from Renewable Energy assets on their premises through ComfortDelGro ENGIE Solar Pte Ltd (Solar JV).
The Solar JV comes just two months after the first venture, ComfortDelGro ENGIE Pte Ltd, had successfully won the tender to deploy 479 EV chargers across the island of Singapore by the third quarter of 2022. Its incorporation and the projects that it will undertake are however still subject to customary regulatory approvals.
The Solar JV targets to operate by the second half of 2022. For a start, it intends to install and operate rooftop solar panels atop three buildings at Loyang, Pandan and Ubi operated by CDGE. Apart from these buildings, the automotive workshops will also run on Renewable Energy deployed from these rooftop solar panels. The Solar JV also plans to offer renewable energy solutions to ComfortDelGro's customers and business partners that are looking to deploy Renewable Energy to their own buildings.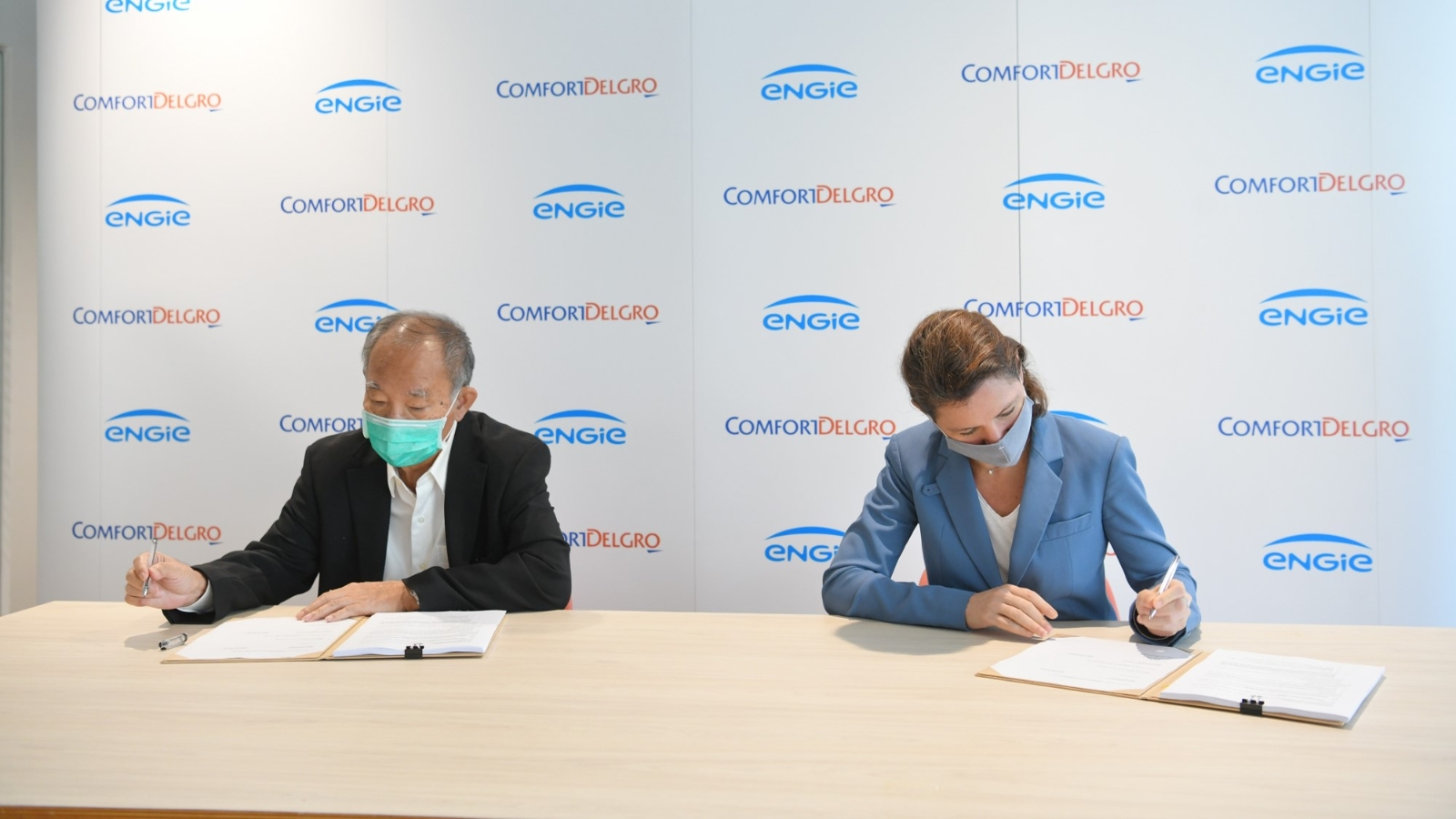 Said Mr Thomas Baudlot, CEO Energy Solutions APAC and Country Head South East Asia: "I am very excited to expand our partnership with ComfortDelGro from Green Mobility to Renewable Energy and help accelerate their journey towards carbon neutrality."
Equally excited about the Solar JV is Mr Ang Soo Hock, CEO of CDGE. He said: "We are excited about taking the partnership that we have with ENGIE further and expanding it into the Renewable Energy sector. Beyond the electrification of our vehicle fleets is the need to build charging farms powered by renewable energy on our premises that offer fast charging solutions to our cabbies as well as the public EV users. This [Solar] JV is another crucial step towards achieving this. One of our long term sustainability goals is to meet the preliminary target of 50MWp renewable energy capacity by 2030, which is equivalent to powering up 12,500 four-room housing flats."
ComfortDelGro ENGIE has also pledged to play a major role in the deployment of the 60,000 EV chargers targeted by Land Transport Authority as part of the SG Green Plan 2030, and will leverage on the Solar JV to offer EV charging solutions powered by Renewable Energy harnessed from the solar panels.
---
[1] 31 gigawatts in operations.
Press Contact:
ENGIE SOUTH EAST ASIA
Zann Chua
Senior Manager, Marketing & Communications, ENGIE South East Asia
M:+65 9155 5600
E: zann.chua@engie.com
Melissa Loke
Manager, Marketing & Communications, ENGIE South East Asia
M: +65 9298 5711
E: melissa.loke@engie.com
COMFORTDELGRO CORPORATION LIMITED
Yvonne Tang
Group Corporate Communications, ComfortDelGro Corporation Limited
M: +65 9754 7670
E: groupcorpcomms@comfortdelgro.com
Thomson Soh
Group Corporate Communications, ComfortDelGro Corporation Limited
M: +65 9172 3162
E: groupcorpcomms@comfortdelgro.com
Pleases tilt your device view in portrait mode for better view