Back
Meet Chan Shu Min, Account Manager, ENGIE ITS
Women In Sustainability
Towards A Carbon-Neutral Future
Data centers consume a lot of energy and helping them go green is something that Shu Min is passionate about. As an Account Manager in ENGIE ITS, Shu Min specializes in providing maintenance solutions for her portfolio of data center clients, with an emphasis on becoming more energy efficient.
Because data centers can take up a huge capacity of power in Singapore, Shu Min helps her customers select and tailor the right sustainable energy solutions.
Through the approach of life cycle analysis of the customers' data center equipment, she has helped organizations including Singapore Telecommunications and the National University of Singapore move towards more energy-efficient and sustainable infrastructure.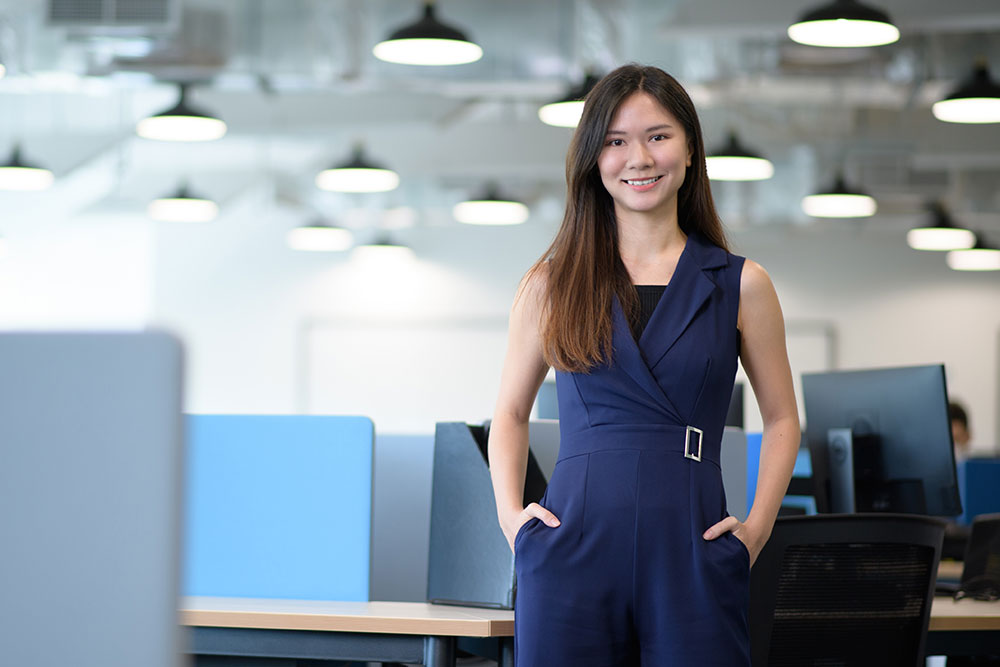 I can really identify which is the best suite of solutions for my customers from the ENGIE network of services and offerings. This breadth of exposure and knowledge has helped me grow professionally.
---
A Culture Of Trust, Empowerment & Opportunity
Joining ENGIE in 2019, Shu Min highlights a work culture of trust and empowerment that helps her achieve more in her role.
In particular, she mentions how this culture of open feedback has allowed solutions and sales approaches to be more tailor-made for the local Singapore market. This helps to foster a higher level of confidence not just from the customers, but also from the Singapore team.
This trust has helped fuel our amazing growth over the past 10 years. The culture has helped me to improve as a salesperson,
Shu Min also cheerfully recalls how ENGIE celebrates successes, even during the pandemic with a large-scale virtual Dinner & Dance event in 2021.
A Personal Commitment To Sustainability
While her work directly involves helping clients become more carbon-neutral and sustainable, her motivations are also deeply personal.
I believe we all want to enjoy what we have now long into the future. We have to strike a balance on how we live without depleting our precious resources meant for future generations,
She believes that as a society, we must collectively make more sustainable choices in our everyday lives in order to prolong what we have now. This will help preserve the essentials that include clean air, clean water, and a green environment.
---
Gender Equality - A Necessary Step Towards Progress
To Shu Min, gender equality is the freedom to pursue your hopes and dreams without any prejudice based on your gender.
Since her university days studying to be an engineer, she has been in male-dominated spaces and while she sees the number of women entering the field improving, she believes this has room for improvement.
Opportunities should be available to everyone, male or female should be judged based on what you choose.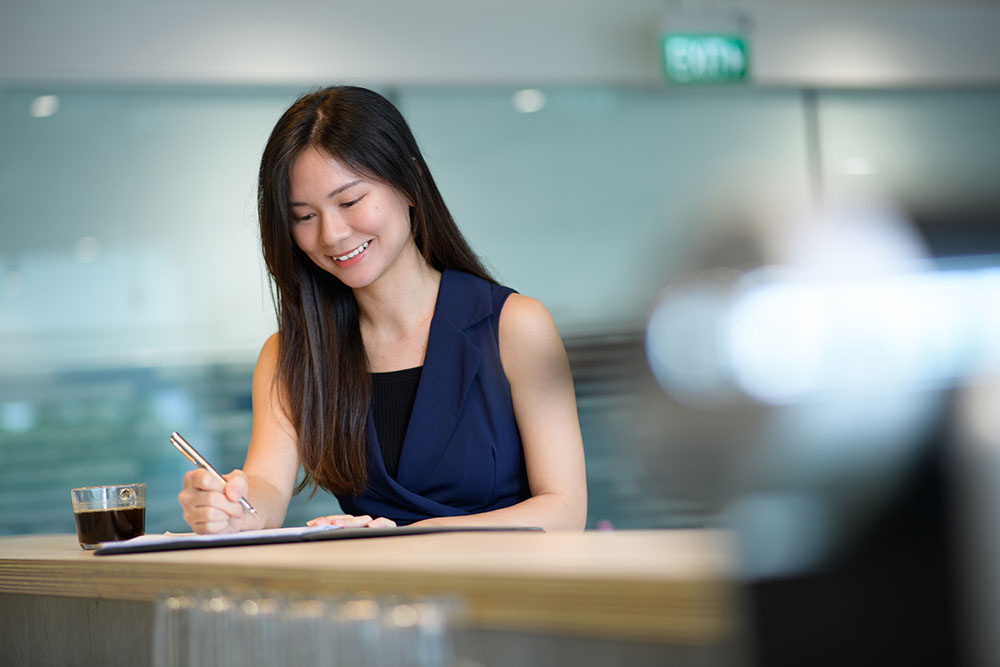 Shu Min is heartened that within ENGIE, there are many initiatives that help push towards a culture that embraces and celebrates gender equality, diversity, and inclusion.
One such local initiative is the Women Empower Network, which she is a member of, where women come together to share their experiences and thoughts that help inspire women to strive for more.
Another global initiative she highlighted is the Fifty-Fifty program launched in 2020 which aims to achieve managerial parity by 2030 across the organization, empowering women to take on leadership roles to make a greater impact.
Pleases tilt your device view in portrait mode for better view