Back
MALAYSIA, 17 March 2020 – ENGIE Services Malaysia Sdn Bhd today announced that it has been selected by Mycron Steel Berhad ("Mycron") to build 3.2 MW of rooftop solar.
Over 8,000 panels will be installed on the rooftops of two of their facilities in Malaysia; Mycron Steel CRC Sdn Bhd and Melewar Steel Tube Sdn Bhd, providing up to 70% of their power requirements and allowing Mycron to reduce its carbon emission footprint and overall energy-related environmental impact.
The renewable energy produced is anticipated to save 4.1 GWh of electricity per annum which is equivalent to approximately 2,845 tons of CO2 reduction per year for Mycron. Besides the reduction of its energy offtake, surplus energy generated during peak sunny periods will be injected into the Malaysian electrical grid through the Net Energy Metering scheme (NEM)[1].
Mycron holds the view that the preservation of its economic existence is dependent on its long-term ability to provide value to customers whilst conserving the eco-social environment in-which it operates and maintaining a win-win co-existence with various stakeholders. And this Solar project with ENGIE represents just one of the many continuous little steps it takes to drive sustainability and efficiency with greener alternatives.
Pierre Cheyron, CEO, ENGIE South East Asia, commented, "We are delighted to support Mycron's sustainability journey by helping them lower their carbon footprint. With partnerships like this, we are well-positioned to lead the transition towards a zero-carbon economy in this region."
ENGIE Services Malaysia is committed to providing suites of energy efficiency and renewable energy solutions to help our industrial and commercial customers to reduce their carbon footprint in support of their sustainability objectives.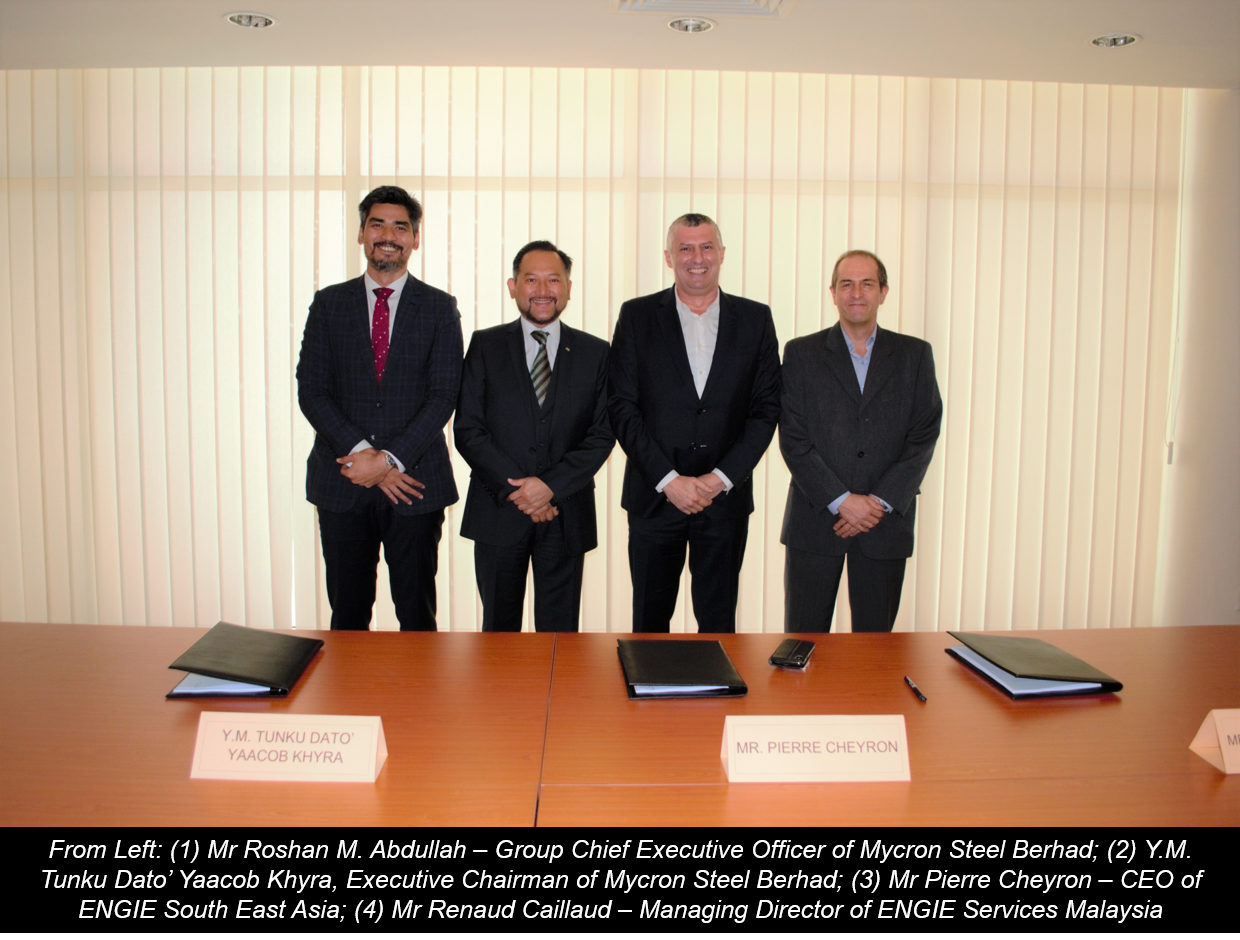 ---
[1] NEM is a concept where energy produced from the solar PV system installed will be consumed first, and any excess to be exported and sold to the distribution licensee (such as TNB /SESB) at the prevailing Displaced Cost prescribed by the Energy Commission.
Pleases tilt your device view in portrait mode for better view