Back
We have seen a steep uptick in solar energy deployment across Southeast Asia in recent years, boosted by the post-pandemic energy demand and rising gas prices.
In the commercial and industrial space, businesses can further boost their efficiency and cost savings by integrating rooftop solar solutions into other energy or utility systems of their buildings.
Integration of Solar with Energy Storage to power Green Mobility
Integrated solutions provide an ideal scenario when businesses are looking at a holistic way to decarbonize their systems and make them more efficient at the same time. Take for example ENGIE's recent project with a conglomerate in Singapore where 2.5MWp of rooftop solar deployment was integrated into a Battery Energy Storage System (BESS) so that excess energy could be stored for use during non-peak periods. Additionally, the BESS allows electric vehicle (EV) charging stations to be installed on the premises, which directly utilize the green energy produced to power the chargers.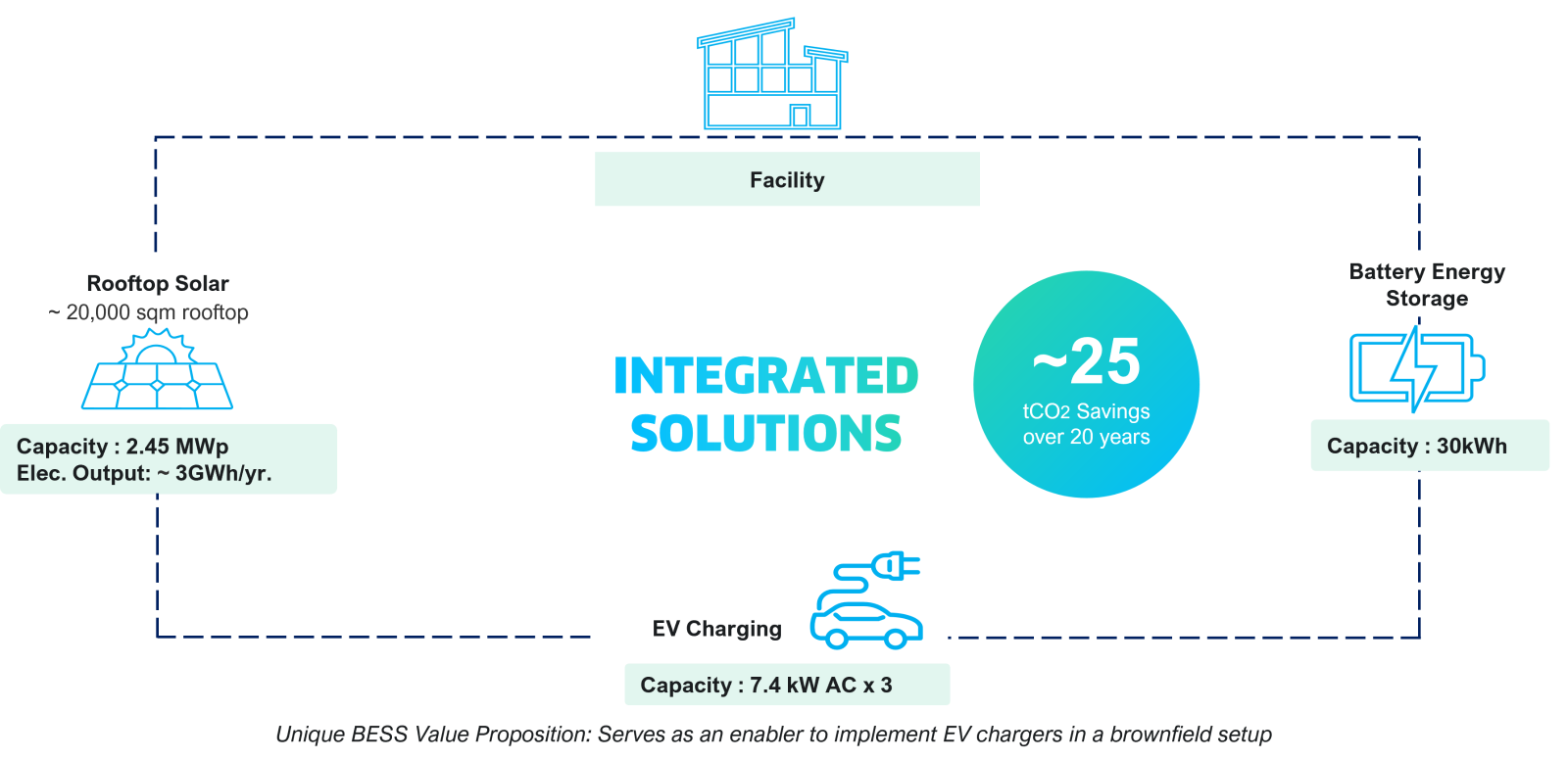 Such an integrated approach allows businesses to enjoy savings on their utility bill with no upfront capital investment while supporting national decarbonization plans.
For more information, please visit our Solar Energy solutions page and request a complimentary solar assessment right away.
Pleases tilt your device view in portrait mode for better view