Back
In an interview with The Edge Singapore, Wandrille Doucerain, Head of BD Data Centre shares that having stable power, political system, and critical minimal population size are the three key components making Singapore a good place to house data centres. Shedding light on the high energy consumed by the centres in Singapore, he believes that newly launched sustainability standards by IMDA, will pave the way for a new criteria for the data centres in Singapore.
Read the full article here: Data is the new oil but is it as dirty?
---
Wandrille will also be speaking at Data Centre World 2023 where he will unravel the benefits of Microgrids and propose a new energy approach for Data Centres.
The speaking details as follow:
Date: 12 October 2023, Thursday
Time: 1:50pm - 2:15pm
Venue: Sand Expo and Convention Centre, Efficiency and Sustainability Theatre
Topic: Microgrid - what you need to know
Synposis: The simultaneous increase in data processing, transmission and storage, as well as climate change targets imposed at global, national and corporate levels, are driving the industry to think about new ways of supplying electricity and water to data centers. ENGIE and RED Engineering Design propose a new energy approach, via microgrids combining on-site power and cooling production, renewable energy supply contracts via the electricity grid, storage solutions, export of waste heat and provision of services to the electricity grid.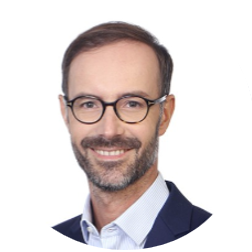 Connect on LinkedIn: Wandrille Doucerain | LinkedIn
Pleases tilt your device view in portrait mode for better view